Noise monitoring is an activity to monitor the sound and its source disturbing people's study, working and life.
It covers functional area noise monitoring, road traffic noise monitoring, regional noise monitoring and noise source monitoring. The noise monitoring result is generally expressed in A weighted sound level. The HNT16040 sound level meter and frequency spectrum analyzer are two major devices used for noise monitoring.
The noise monitoring result is mainly used for analyzing the noise pollution status and change tendency, and also provide the basic data used for planning, management and integrated governance of noise pollution.
Required software
CadnaA environmental noise prediction software
CadnaA acoustic software is developed by the Germany. CadnaA computer-aided noise control system is Windows-based software that is applied to the prediction and evaluation of environmental noise. CadnaA software is widely used in prediction, evaluation, engineering design and research of noise source, as well as urban noise planning.
Industrial facility, highway, railway, airport, and other noise equipments are included.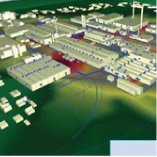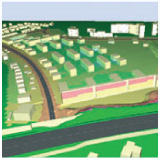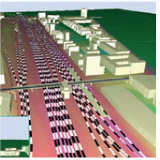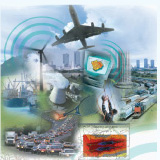 ZISEN environmental noise control software
ZISEN environmental noise control software is one jointly developed by Sichuan ZISEN Acoustics Technology Co., Ltd. and Southwest Petroleum University.
Its feature is detailed as follows:
The software is integrated with the acoustic calculation and noise reduction measures involved in the full process of noise control.
The software, also a noise control PM software, can store and export all test data, calculation data and noise reduction measures in the tabular form.
The software can make the noise control process more systematize and standardize.


SoundPLAN7.3
Transformer substation's environmental noise control, simulation and analysis software
Multi-channel collection & analysis instrument (B&K 3160-A-042) BSWA801 )
AWA6291